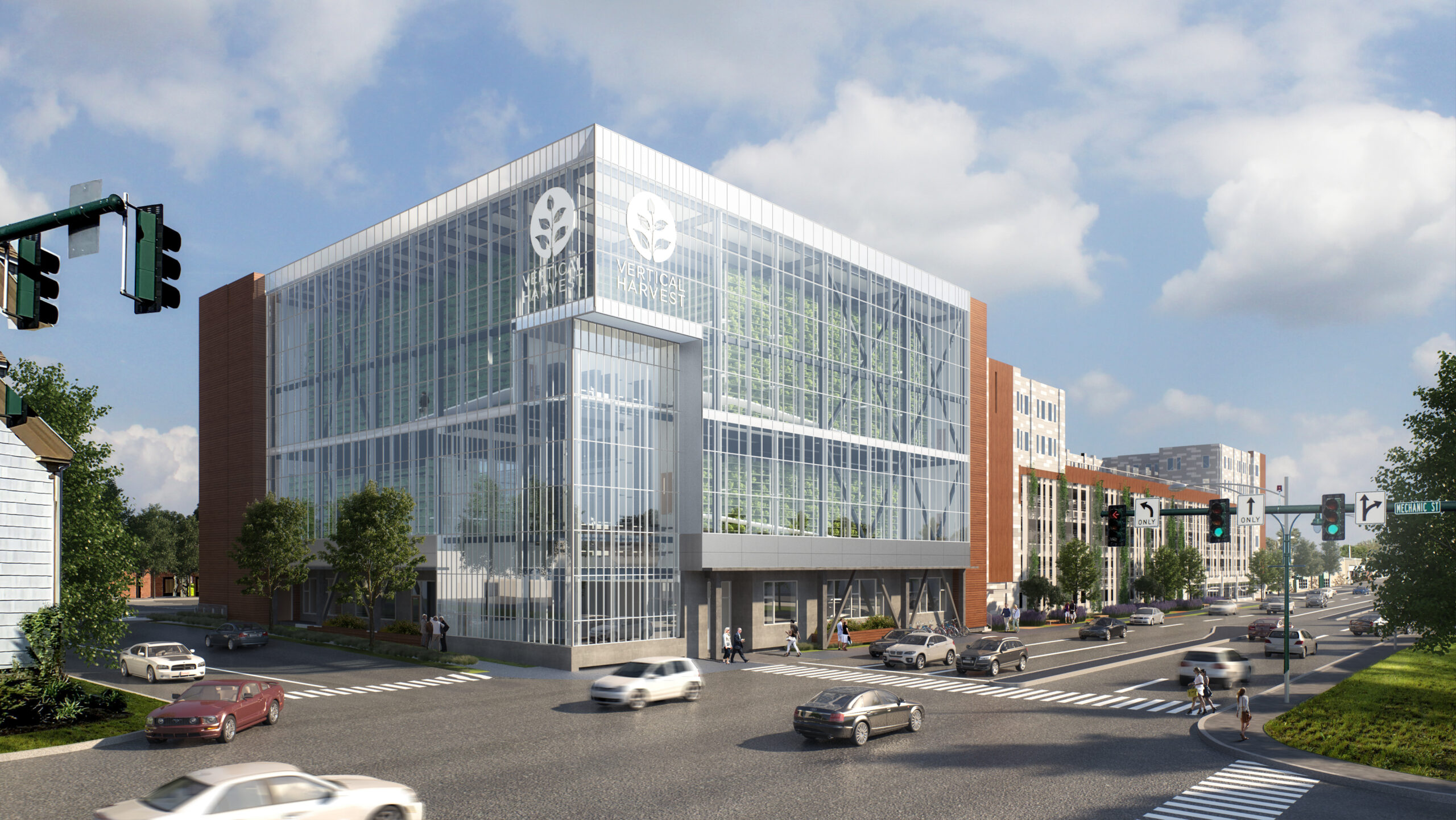 Innovative partner in the field of vertical farming
PB sys is a strategic partnership between PB tec and Highrise B.V. to be able to realize large and complex projects worldwide as one powerful platform, using joint experience and technical expertise in which the interests of the customer merge with the interests of a healthy world. PB sys develops innovative and advanced transport systems that ensure optimum production of vegetables in an efficient and reliable manner.
One of our projects is Vertical Harvest. This is a vertical greenhouse in an urban environment. A progressive project for PB sys, we designed and applied innovative vertical and horizontal transport systems. Together with PB tec we have developed a complete solution to take vertical horticulture to the next professional level. As an efficient, sustainable perpetual motion machine, the crop in this greenhouse is grown under the most perfect growing conditions. Efficient planting and harvesting in a fully controlled vertical environment ensures optimum quality and yield.
feel free to visit the website to read more about it.